Employee of the Month October 2013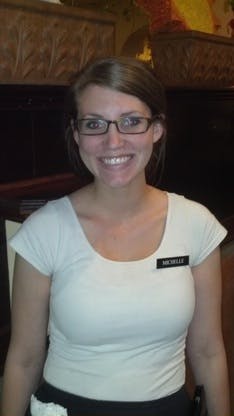 11/22/2013
Congratulations to Michelle for being our employee of the month! Michelle always has a positive attitude and is always finding ways to help other servers. No wonder she's a Lead Server!

Favorite Thing About Working at Los: "I love everyone who works here -- they're all so nice. And I love the Specialty Drinks -- they are so good!"
Favorite Movie: Lord of the Rings
Favorite Song: "Summertrain" by Greyson Chance
Favorite Food at Los: Steak Fajitas
Notable Customer Comments: "Best service in a long time!" and "You made my night!"