February 2014 Employee of the Month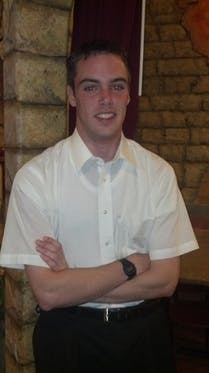 3/19/2014
Congratulations to Benjamin Nightingale! Senor Nightingale has been quite the helper around here. Always positive and friendly, Benjamin is truly a willing man who wears the worker's seal...

Favorite Appetizer at Los Hermanos: Large Chile con Queso
Best Movie Ever: The Brave Little Toaster
Dream Job: A television talk-show host
Worst Class Ever: "Middle school art class- I've never taken an art class since...I've dodged it my whole life."