January 2014 Employee of the Month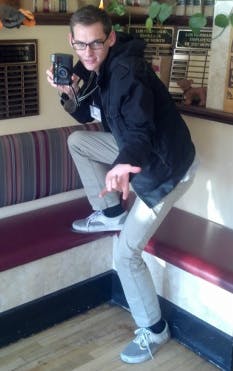 2/10/2014
Tyler Hansen...AKA...Peter Parker. When you get served by this guy you know you're in good hands. Before you can even think the words "I need a refill" Tyler's server senses are tingling and he's there before you know it. Full glass in hand, a smile on his face.

Favorite Los Hermanos Specialty Drink: Brisa de Mora Negra
Best Customer Comment Ever: "You are one of the best servers we have ever had!" Keep it up!
Dream Vacation Destination: A tour through Europe
From a Co-worker: Tyler is awesome because he helps you even when you don't ask him to.