Looking for a Good Restaurant in Provo?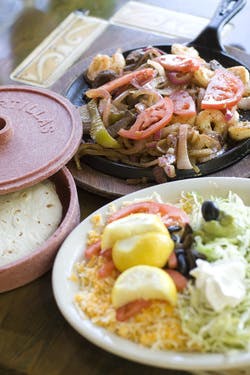 If you want a good car you go to a good dealer. If you want good treatment you go to a good doctor. If you want a good suit you go to a good tailor. I think you're catching the drift here. The point is if you want the stuff you find it in good places. Good food in Provo is at good restaurants in Provo and Los Hermanos Mexican Restaurant is at the top of the list. Here's why…

A good restaurant should have three simple things: friendly staff, quality service and, of course, good food. Los Hermanos has all three.

We love our staff. Some of our cooks have been with us for over 20 years and that's why you can rely on the same delicious taste when you order your favorite meal time and time again. Unlike most restaurants that hire servers according to their level of experience, we hire our serving staff based on their personality and friendliness. The way we see it, experience can be gained but personality is pretty set in stone. Our staff members go through vigorous training and critiquing from managers and lead servers to ensure they know the restaurant like the back of their hand in order to give you the perfect dining experience. As we stick to this mantra you can be assured to be greeted, cooked for and served by fun and friendly staff, like any good restaurant in Provo, should have.

Good restaurants should have good food -- it's just obvious. When you come to Los Hermanos you have the choice of over 25 deliciously good entrees plus dozens of other appetizers, desserts and a la carte items. Salads, soup, burritos, fajitas, chimichangas, tostadas, nachos -- you name it, we've got it...and it's all good.

If you're tired of eating at the same old place and you want to find a good restaurant in Provo then come into Los Hermanos and discover the goodness.