Provo March 2014 Employee of the Month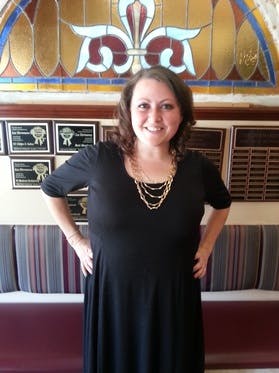 Hats off to Kelly Casey, our Employee of the Month for March! We love Kelly's great sense of humor and positive attitude. Here are some more fun facts about Kelly:

Why is Los Hermanos the best restaurant in Provo?: Uh, duh, we have the best chips and salsa in town!
Favorite Song: Bohemian Rhapsody by Queen. You have to stick with the classics.
Dream Job: Being a Trophy Wife. If I could make money just being me, I would.
From a Customer: "Wow you got us everything we needed before we even had to ask!"