Welcome to Los Hermanos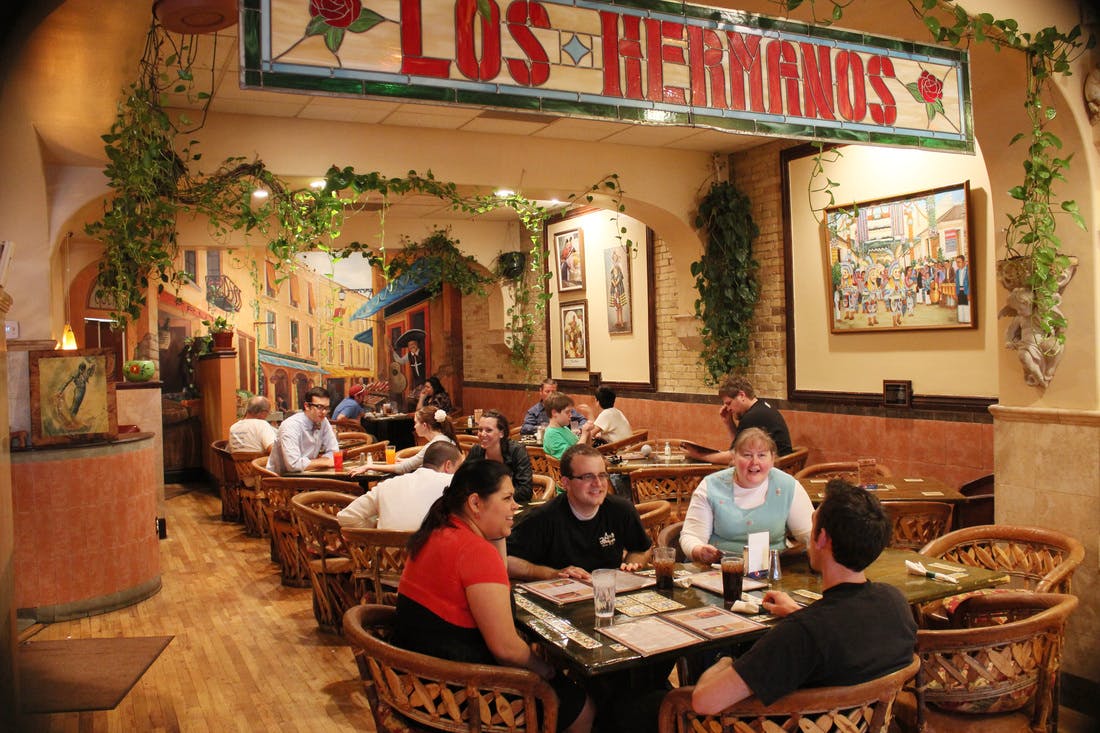 7/22/2013
Welcome to Los Hermanos Mexican Restaurant! For almost 30 years Los Hermanos has been serving delicious Mexican food and offering excellent service to patrons of Utah Valley. It's no wonder we've become the best of Provo restaurants. Whether you want a place for a quiet dinner for two, a family get-together, or a local Provo restaurant to cater a business luncheon, Los Hermanos has it all.

Thirty years ago a few brothers opened the doors to Los Hermanos (hence the name - the Spanish translation meaning "the brothers"). Craig and Lisa Witham bought and took over the Provo restaurant a couple ofars later and have been moving along with it ever since. As the years passed, the old building on the corner of Center Street and University Avenue in Provo was expanded and a second location was opened in Lindon. With our endless chips and salsa, famous Specialty Drinks, huge burritos, and sizzling fajitas, Los Hermanos quickly became the best of Provo restaurants.

In the fall of 2010 the Los Hermanos Provo restaurant moved to a new location, just one block east on Center Street. We might not have the famed Garden Room anymore but we still have the best Mexican food, the friendliest staff and, of course - endless chips and salsa, made from scratch every day.

But more than excellent Mexican food and great staff, Los Hermanos has a comfortable and friendly atmosphere making it perfect for friends, family, and couples young and old. We like to think of our store as a place where you can get away from it all and take a mini-vacation from life. Get cozy and let us take care of the rest.

When it comes to Provo restaurants, if you're looking for the best, Los Hermanos is your destination. If you want excellent service and delicious Mexican food, the doors of Los Hermanos are always open.